Chakra Series of 7 Prints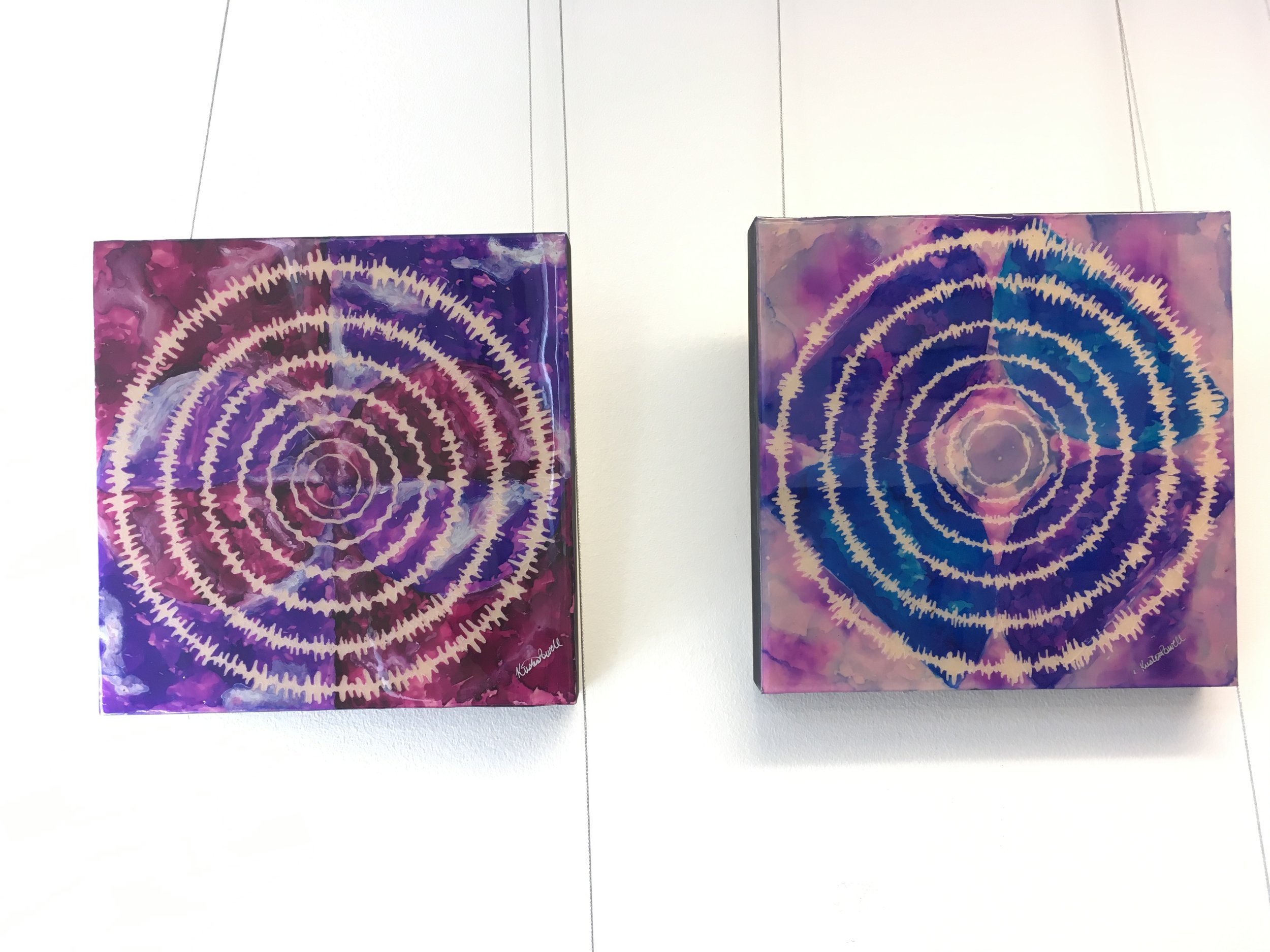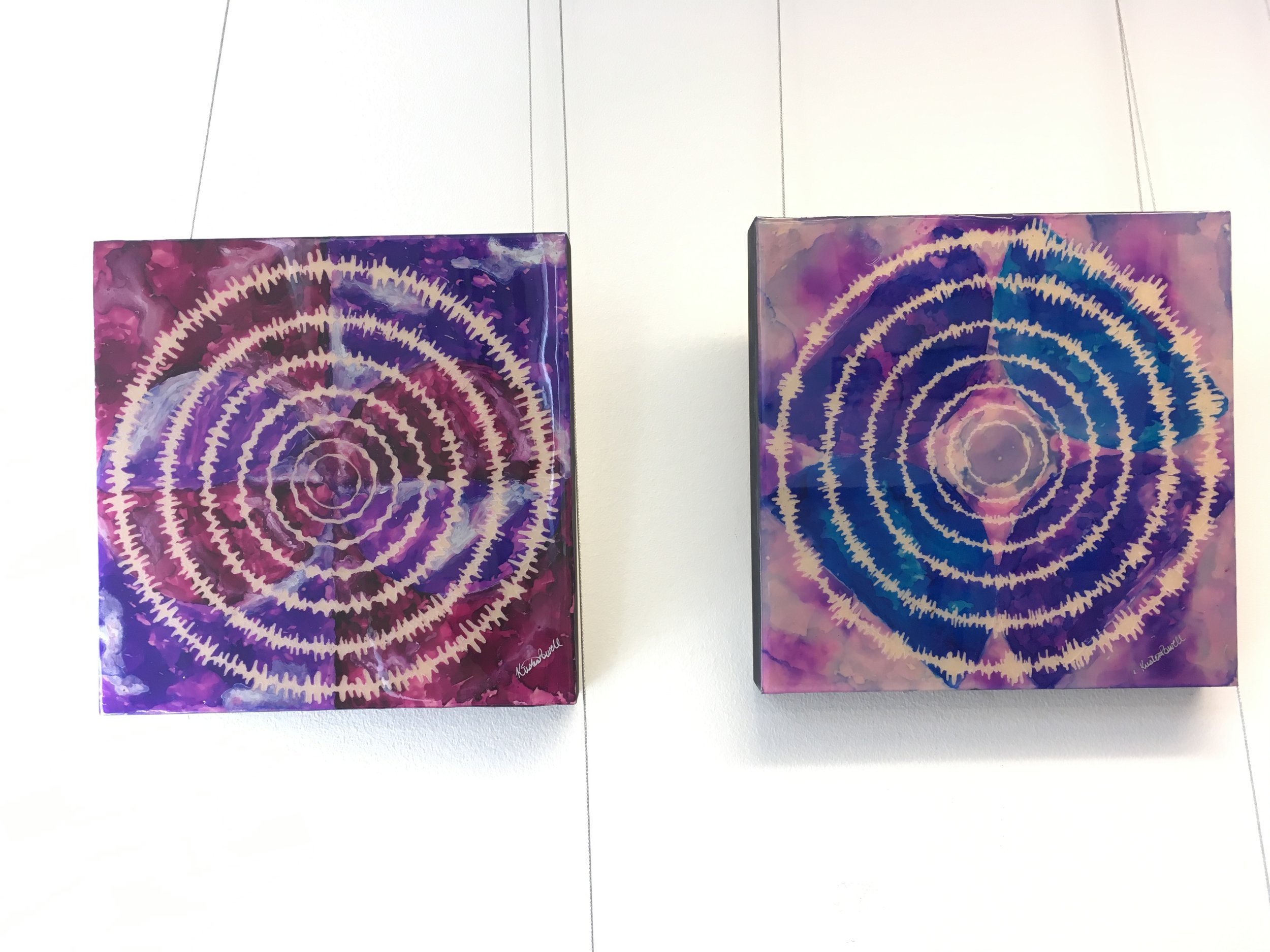 Chakra Series of 7 Prints
"Chakra Series Prints"
Prints are 8"x8". Frame options are 9"x9" or 14"x14." All frame options are white.
Chakra Series includes 7 Chakras in frames (Root, Sacral, Solar Plexus, Heart, Throat, 3rd Eye, Crown). Buy all 7 get one free!.
Print series (no frames) $200
Print series (9'x9" frames) $300
Print series (14"x14" frames) $350
*Please note photos are of originals not prints.
These pieces were made with sound waves from a binaural beats recording set to a frequency to balance the crown chakra. The colour pattern is based on the theory of cymatics.
For more information on this series, please read the blog.